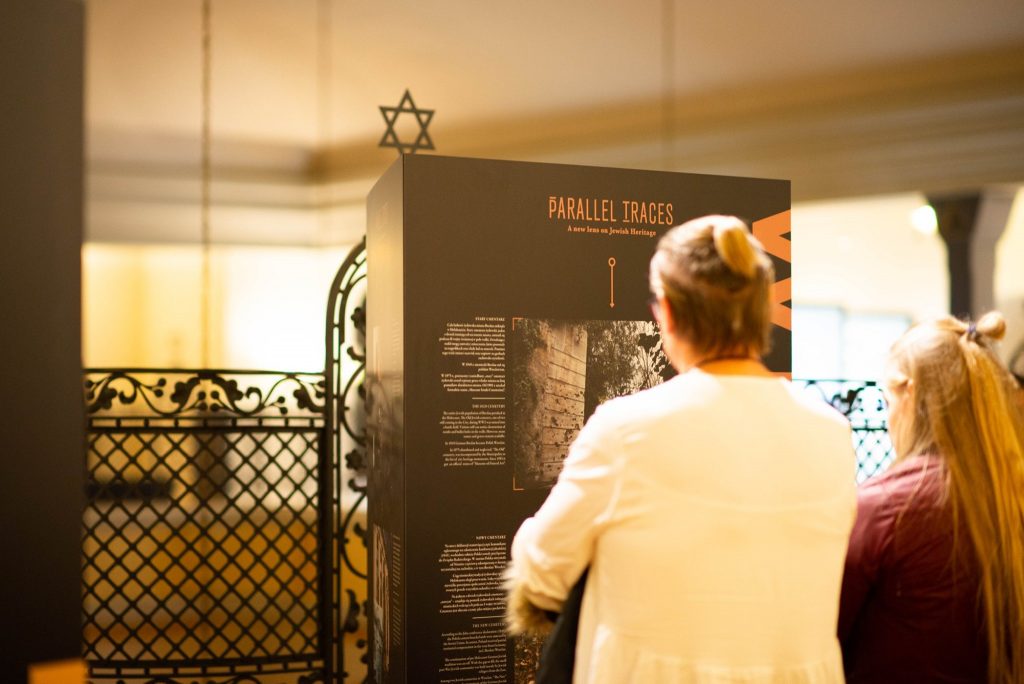 New year and new Parallel Traces' exhibition – is the time of Belgrade!
The new year brings good news for Parallel Traces!
On February 6th, at 19:00, join the opening of a new Parallel Traces' exhibition in the city of Belgrade, organised with the support of Tačka komunikacije, our local partner from Belgrade.
The exhibition will show the photographic and audiovisual works of the Guest Artists and of the Parallel Traces competition winners. You will find yourself enjoying visual representations revealing the understanding and discovery of the Jewish Heritage in the urban environment. Through these artworks, we aim at rediscovering traces of Jewish cultural heritage in European urban landscape, in order to raise awareness about the contribution of Jewish history and heritage in Europe today.
Besides the exhibition, don't miss the round table discussion with:
Our invitation goes not only to the vivid and active Jewish community of Belgrade, but also to everyone interested in Jewish Heritage, to art and cultural heritage lovers and to people eager to know more about Jewish Heritage.
We will be happy to welcome you at Kuća legata, Kneza Mihaila 46 (Belgrade, Serbia).
Take a chance to visit our exhibition, you can do so until February 27th!