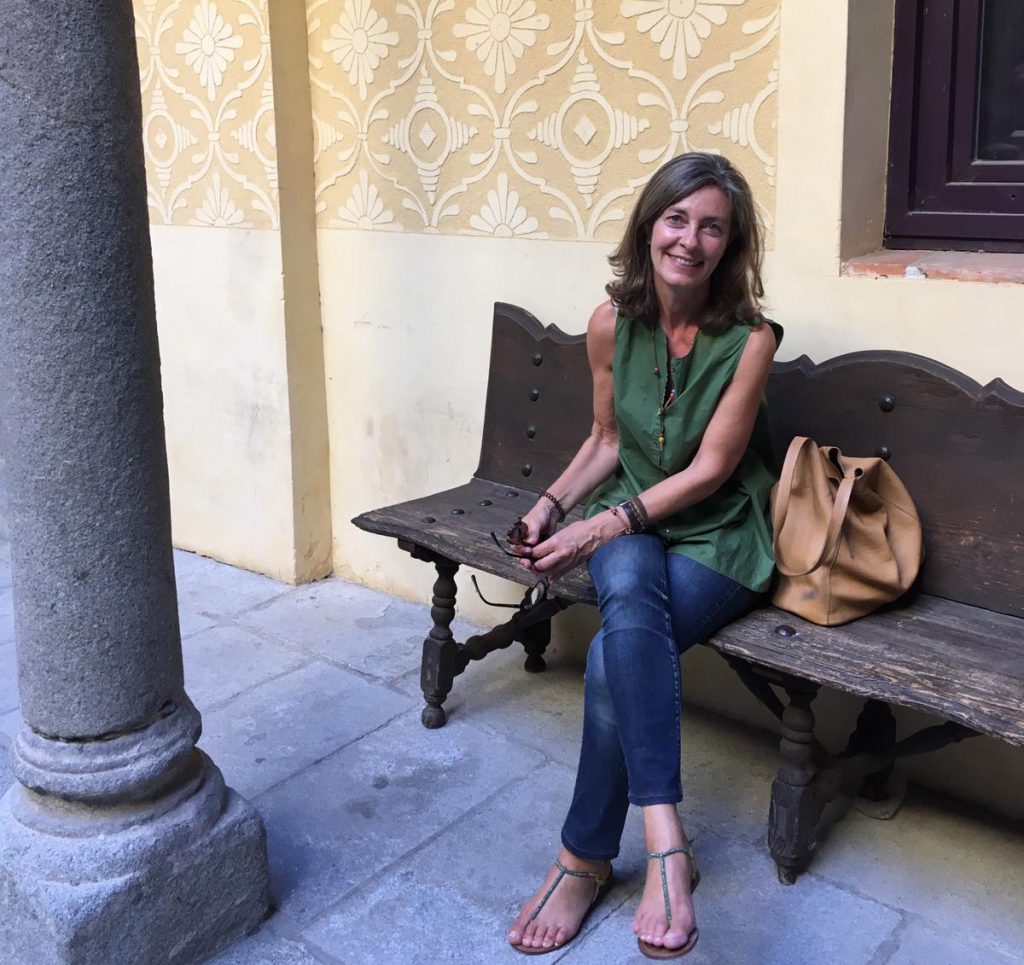 An interview with the spark behind Parallel Traces: Rosa Juanco!
You have been such a champion for the development of PT. What is the génesis of the Project? And the ideas behind it?
It all comes from a similar project that I conceived and carried out in Spain.
It dealt with finding common footprints of Jewish presence in the spaces of everyday life. It showcased in several Spanish cities that it was not just a matter of the past but was in fact very much still there today.
While turning around this idea in my head and reading about it, I came to the conclusion that whatever I should find about Spain was bound to be more or less the same throughout Europe.
Jewish history is an essential component of the rich and complex European cultural heritage. Its linkages and integration with it do not belong to the past but rather are part of the present as an important component of our social and cultural identity.
Most exhibitions and projects around the Jews and Judaism deal, understandingly enough, with immigration, persecution and the Holocaust. However, in doing so we lose sight of the most positive and inclusive aspects of their culture, and push far away from Europe's present such a rich past.
PT's goal is to emphasise a new way of seeing, a new lens as it were, on how the Jewish heritage is part of our common home, Europe.
How do you feel about the current partnership and the strength of the connections within the consortium?
I am particularly pleased about the consortium that has been set up. This is for a reason that I deem very important to highlight here. This partnership includes both members focused on Jewish issues and others such as Cumediae, Imascono or Tacka Kommukacije with a broader, not specifically Jewish-oriented focus, which serves to reinforce PT's main idea, namely that Jewish cultural heritage is an integral part of European history.
I am very proud to say that the consortium is especially strong because each member has a very well defined role.
AEPJ, as a leader has a very good relationship with all the members in terms of understanding the Project as a whole machine facilitating each of the steps to be taken.
Cumediae is taking a brilliant care of the communication. It also plays a great role as co-project coordinator and managing the artistic side of Parallel Traces.
Imascono, our technological partner, is a leader in augmented reality.
And our five local partners, from Girona (Spain) to Tbilisi (Georgia) going by Sighet (Romania), Belgrade (Serbia) and Wroclaw (Poland) are all of them very committed in their respective countries but working with a single "Parallel Traces" vision.
What are the expectations for the artistic side of the Project? How will it contribute to raise awareness on Jewish heritage?
We expect the project to produce high quality photographic art both by the guest artists and by the participants in the competition, which can be a great opportunity for less well-known artists to make their work known by a broader public. Finding new and different perspectives of looking at the traces of Jewish heritage in the urban environment of our European cities today will make them more visible and will help European citizens to realise to what extent the Jewish culture is also an exciting and beautiful part of their own culture and their everyday life.
Rosa Juanco is Artistic Director of Parallel Traces and member of the Jury.
Born in Madrid, she has a degree in Fine Arts and has pursued further studies through a fellowship in Florence and at New York's School of Visual Arts (SVA). All her career has been devoted to the art world as painter, photographer and cultural organiser. She has lived in Mexico, New York, Jerusalem and in Brussels as a long time residence. Her work has been shown in many individuals and collective exhibitions and it featured in several collections and museums. Represented by the gallery Grosvenor-El Harar in Brussels (Belgium). She is also co-founder and Art Director of CUMEDIAE.
www.rosajuanco.com