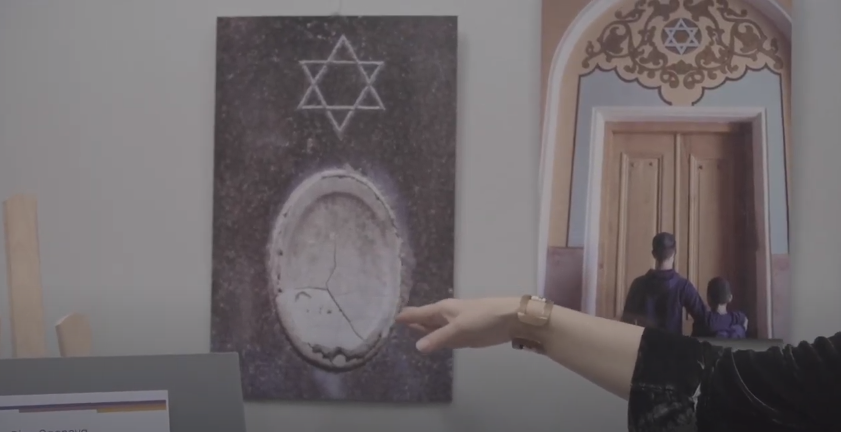 Parallel Traces goes online! 
We are very happy to announce a new online event: a live conversation exploring the artistic perspective of Parallel Traces!
Join us on December 1st at 15.00 CET here on Youtube, to learn more about the project through the words of our Guest Artists, Artistic Director, but also Coordinators and Project Officer. We are going to reflect on the artists' journey and perspective, their relationship with Jewish Heritage but also on the current pandemic impact. Don't miss it!
Didn't have the chance to follow our last online event? No worries, you can find it here! The Sighet Online Opening Event was launched on November 15th and already has over 400 views, so thank you all for your support. The video will guide you through the beautiful journey of the Sighet exhibition, bringing a renewed look and perspective on the significance of european Jewish history and it's urbanistic architecture, taking in account it's past, present and future. The online event combines the photographic and short film artworks made by our guest artists and the winners of the contest, and a special interview with two of the Parallel Traces guest artists, moderated by Project's Artistic Director, Rosa Juanco.
"Photography sparks your imagination, in order to provoke conversation" Israel Ariño from Spain.
"All kinds of stories that people told me, made me connect to the places through stories, through talking to people, and I think that was the important part of being in Sighet" Daniel Grunfeld from Romania.
And if you are in Sighet, don't forget to stop by Adela Pop Studio (Str. Independentei 37, Complex Flora) to visit the exhibition in person. Due to the current Covid-19 measures the physical exhibition will have a limited-access on reservation-only basis, but don't hesitate on visiting such an amazing cultural and artistic project, we will be delighted to see you around! To book a visit: RSVP- Alina Marincean 0740904135 emaill: peninah@frsighet.com
Follow our social media channels Facebook, Twitter and Instagram!