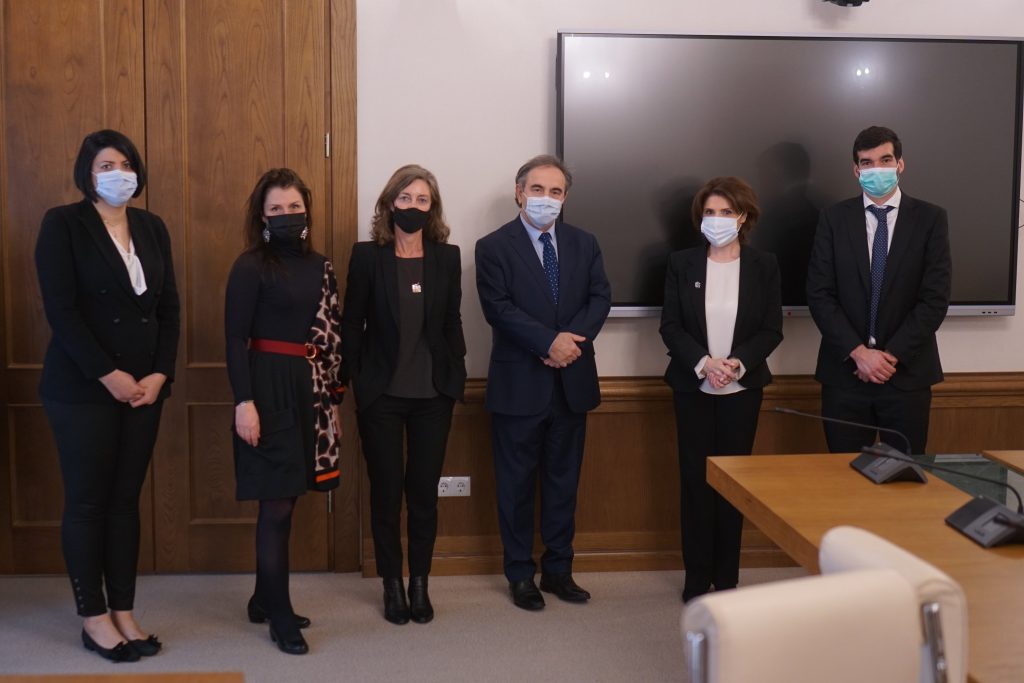 Parallel Traces in Tbilisi: an outstanding finale!
The last Parallel Traces' exhibition, from March 11 to April 11 organised in Tbilisi, Georgia at the Museum of Modern Art, with the great support of our local partner Israeli House, was a huge success!
The important photographic and audiovisual works presented at the event have been able to keep contributing to the awareness of the European Jewish heritage as an integral part of European history. As a result of transnational cultural and creative work, the leadership of the European Association for the Protection and Promotion of Jewish Culture and Heritage (AEPJ) and guests from five European countries as well as representatives from four countries visited Tbilisi especially for this event.
At the opening on March 11 taking place at the im Museum of Contemporary Art, Sigrid Brettel, Head of Cooperation at EU Delegation in Georgia highlighted the importance of this innovative exhibition building bridges and connecting people from Georgia and all over the world.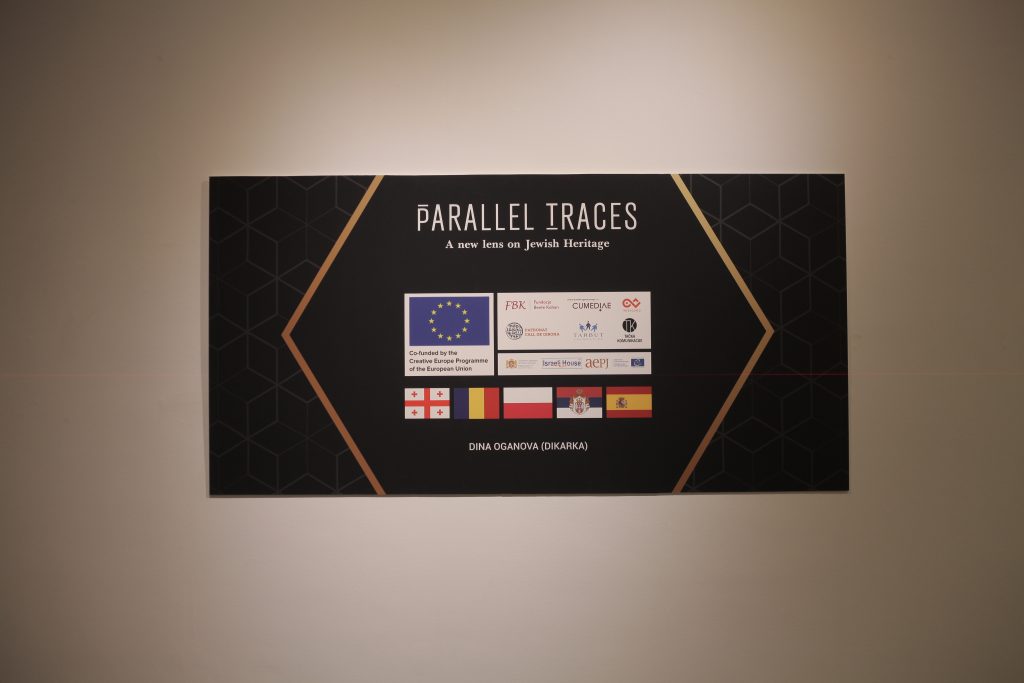 The exhibition was realised with the fundamental support of Israeli House, one of Parallel Traces' local partners, who promotes Jewish culture and heritage around Georgia. "One of the main activities of our organisations in Georgia is the promotion of cultural and historical values, […]. This is especially relevant in countries and cities with a long history, such as Georgia and Tbilisi, which are distinguished by multiculturalism, including samples of Jewish cultural heritage. It is a cultural code that is the key to a particular culture", explained Itsik Moshe, Head of Israeli House. He also stressed the indispensable importance working actively with the Council of Europe, the Ministry of Culture and all the agencies that work to preserve and develop a unique cultural identity.
Elisso Bolkvadze, Member of Parliament of Georgia mentioned: "It is symbolic that this exhibition is hosted by Georgia, a country with a rich culture and cultural heritage, as well as a great Jewish cultural heritage." Bolkvadze also sheds light on Georgia as a "center of tourists' attention from Israel and world Jewry".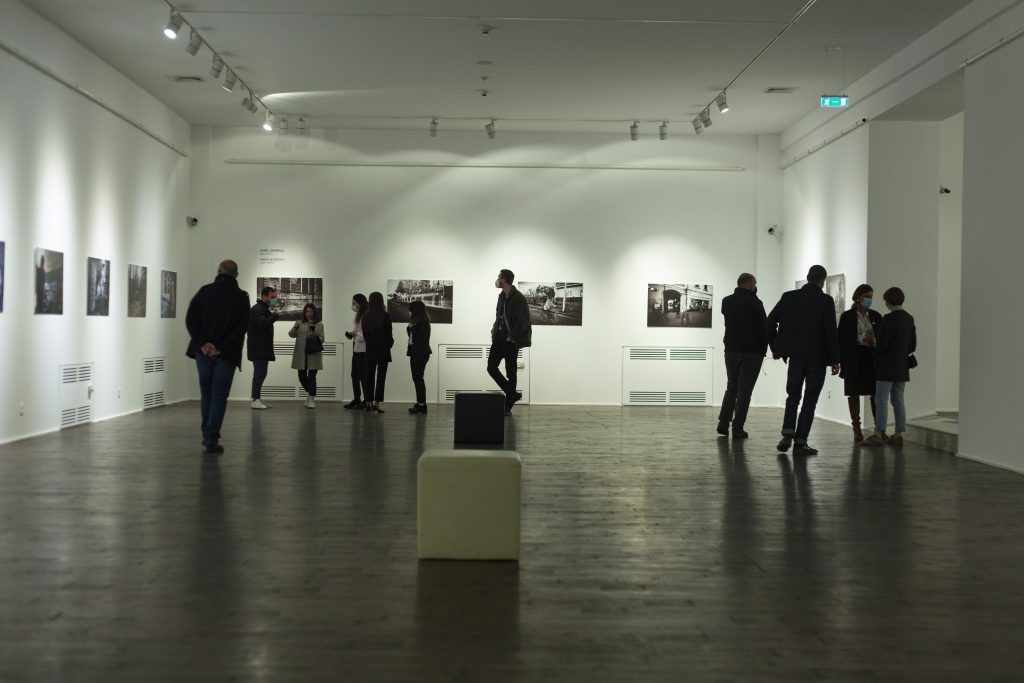 To sum it up in the words of Victor Sorenssen Project leader and Director of AEPJ: "Parallel Traces is a project that allows us, through the European Jewish heritage, to bring cultures, views, and celebrate our diversity, with a tool as revealing as audiovisual art".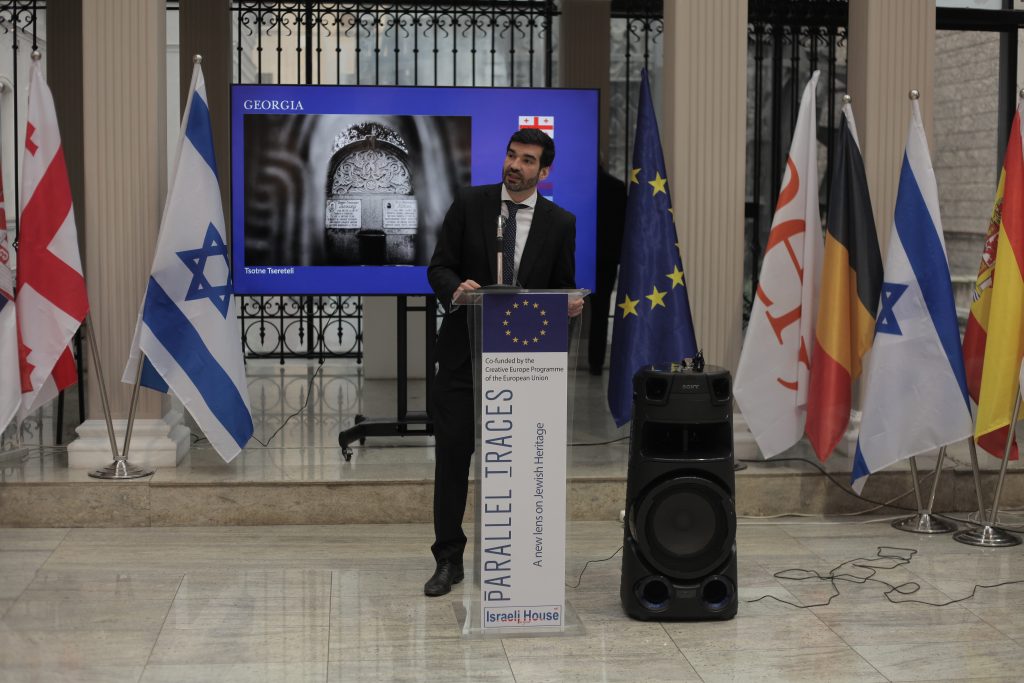 We were proud and happy to conclude our exhibitions tour with such a competent panel and engaged audience. And don't forget that you have time until April 11th to visit! We are happy to welcome you !