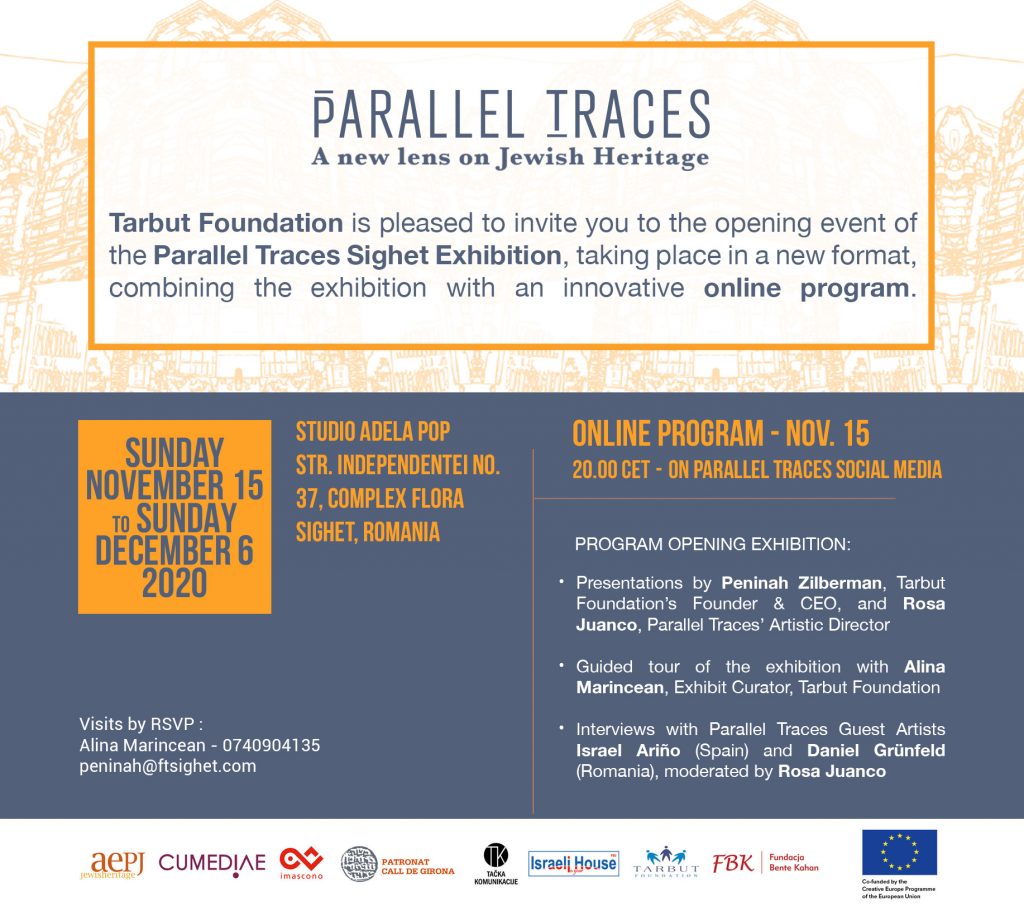 The Parallel Traces exhibitions are back! 
We are very excited to announce that Parallel Traces exhibitions and events are back, and we are getting ready to launch the next one soon!  
In November, the Parallel Traces exhibition will travel to Sighet, Romania. The experience has been updated of course, given our current limitations caused by the global pandemic. The physical exhibition will be limited-access, reservation only basis. However, there will be an all-access digital tour of the exhibition in the online launch event which will be held on November 15th. We hope you will join us! 
The online program will be joined among the others by Victor Sorenssen, Director of AEPJ and Parallel Traces coordinator, Peninah Zilberman, Tarbut Foundation Founder & CEO, and Rosa Juanco, Parallel Traces Artistic Director. The event will feature a guided tour of the exhibition with Alina Marincean, Exhibit Coordinator, Tarbut Foundation, and an interview with Guest Artists Daniel Grunfeld from Romania and Israel Ariño from Spain, that will engage in a virtual conversation about their artistic process.
To book a visit to the Sighet exhibition kindly RSVP by phone at 0740904135 (Alina Marincean) or by email at peninah@ftsighet.com. And don't miss our online event on November 15th at 20.00 CET!
Follow our social media channels Facebook, Twitter and Instagram!