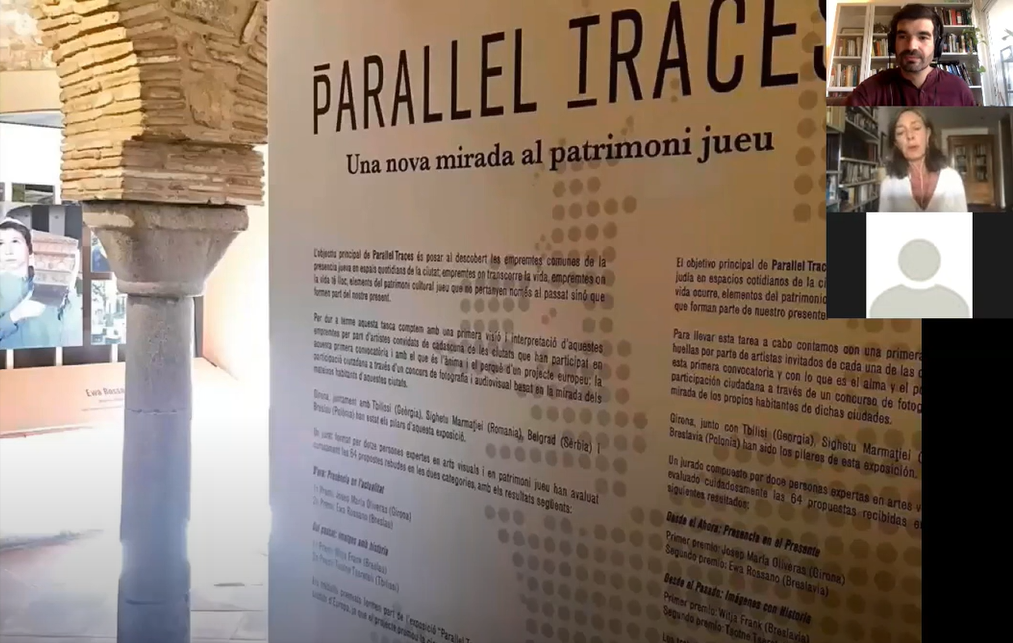 Una nova mirada al patrimoni jueu: a conversation with Victor and Rosa
Victor Sorenssen, Parallel Traces project manager, and Rosa Juanco, artistic director, resume the story and the contents of our project in a brief talk.
Jewish Culture has a long, millennial history: as Rosa and Victor explain, the purpose of the project is to promote this heritage directly to the local community, in order to strenghten the connections with the story and the values of these sites. Rosa gives also an insight on our past exhibitions and on the  artworks created by the guest artists. She explains their creative process and the relation with their cities.
Curious? Check the video and our online gallery to have a virtual experience of the exhibitions. If you're close to Girona, you still have the opportunity to see the exhibition at the Museum of Jewish History of Girona until December!