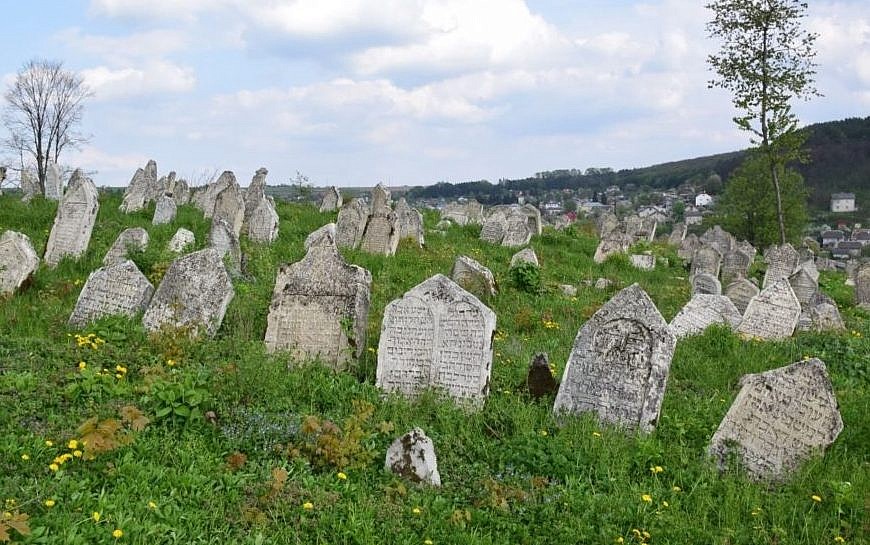 European Jewish Cemeteries Initiative (ESJF)
We are happy to support and present to you the very innovative and remarkable work of our colleagues, European Jewish Cemeteries Initiative (ESJF).
ESJF started its work in 2015, surveying and fencing Jewish cemeteries in order to protect them from destruction, and to date it has protected 123 sites in seven countries across Central and Eastern Europe.
Their new project, co-funded by the European Union, aims at mapping Jewish cemeteries in Europe, surveying  1,500 cemeteries in five countries (Greece, Lithuania, Moldova, Slovakia, and Ukraine), using cutting-edge drone technology. It will explore good examples of their successful preservation and valorisation and proposing a model for their safeguarding in the future, also with the involvement of local communities and authorities, residents, schools, youth organisations through educational activities to ensure sustainability and success of the project.
Information collected is being uploaded and hosted on the project's website, and includes aerial photo, historical and geographical data, and cemetery threat assessment – providing a public and accessible database of Jewish cemeteries in Europe.
If you want to know more about the project, its relevance and work, you can explore ESJF website and the project's website!