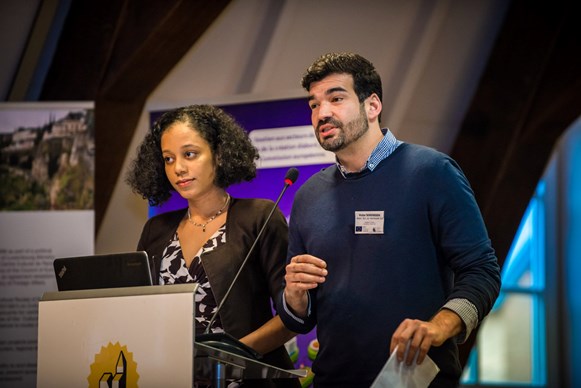 An interview with Stefanie Thomas
Stefanie Thomas, Head of Strategy and Projects at CUMEDIAE and one of Parallel Traces' coordinators, had the chance to discuss the project in a recent interview on ArtDependence, an international magazine covering all spheres of art.
The article explores CUMEDIAE's vision and currents projects, highlighting its role in supporting the cultural and creative industry – in particular during the challenging times that we are experiencing.
Parallel Traces discovers, rethinks and raises awareness about the European Jewish Heritage as an integral part of European history through innovative ways of interaction."
An aim that has been followed through lots of activities: an open call for artists, a traveling exhibition, an immersive app and, in response to the COVID-19 crisis, the online campaign #MyParallelTraces. This has given the possibility to discover and share glimpses of jewish heritage while waiting for the project's next activities.
Curious about what's been discussed in the article? Read it here!